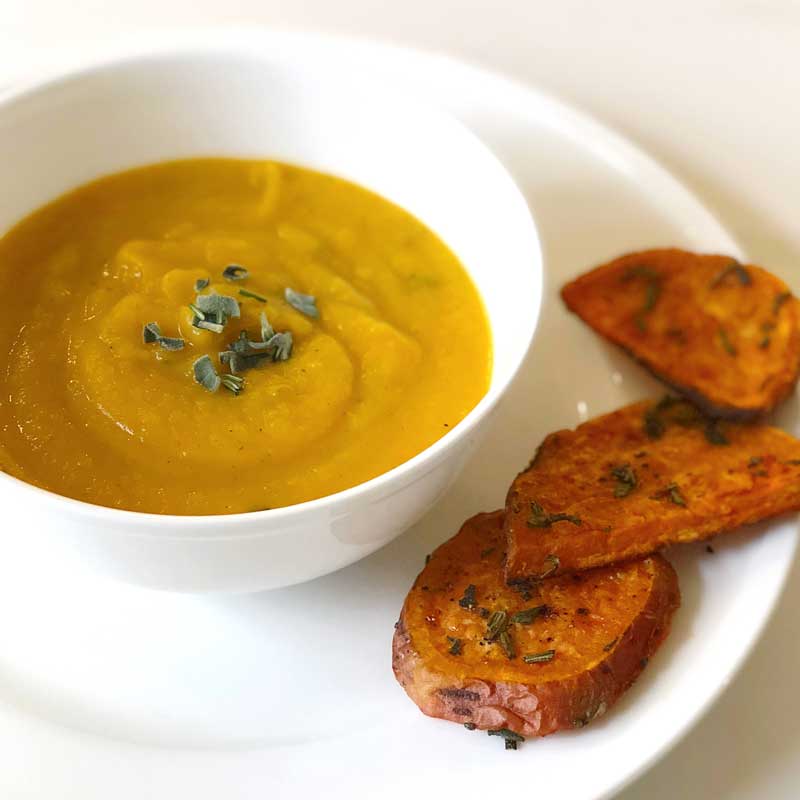 Roasted Butternut Squash + Rosemary Soup
FALL is here, YAY! I love the aromas of fresh simmering Fall soup through my home, it's like an instant smell of comfort! With Fall at our doorsteps, I find my family and I slowly spending more and more time indoors, which means more time for cooking, baking and chilling on the weekends!
Soup is definitely one of my go to meals, as most recipes are super healthy, hearty and can double as a lunch or dinner meal! Not to mention my kiddos generally LOVE soup, so I can easily thermos it for a hot school meal that is actually giving them the nutrients, vitamins and energy they need for the day.
Butternut squash is just one of those soup recipes that gives you all of the fall feels, but what I love even more about this recipe as I've hidden carrots and potatoes inside too for extra goodness.  The fresh rosemary and sage add a lovely balance to the sweetness of the squash.
Perfect Pairing
Roasted Rosemary Sweet Potato Bites are a perfect side nibble, and a nice filling substitute to bread or baguette! (Which I LOVE with soup!)  Recipe is available on the next post.
Servings
6- 8 Bowls
Time
15 Minutes to prep
40 Minutes to cook and blend
So let's dig in!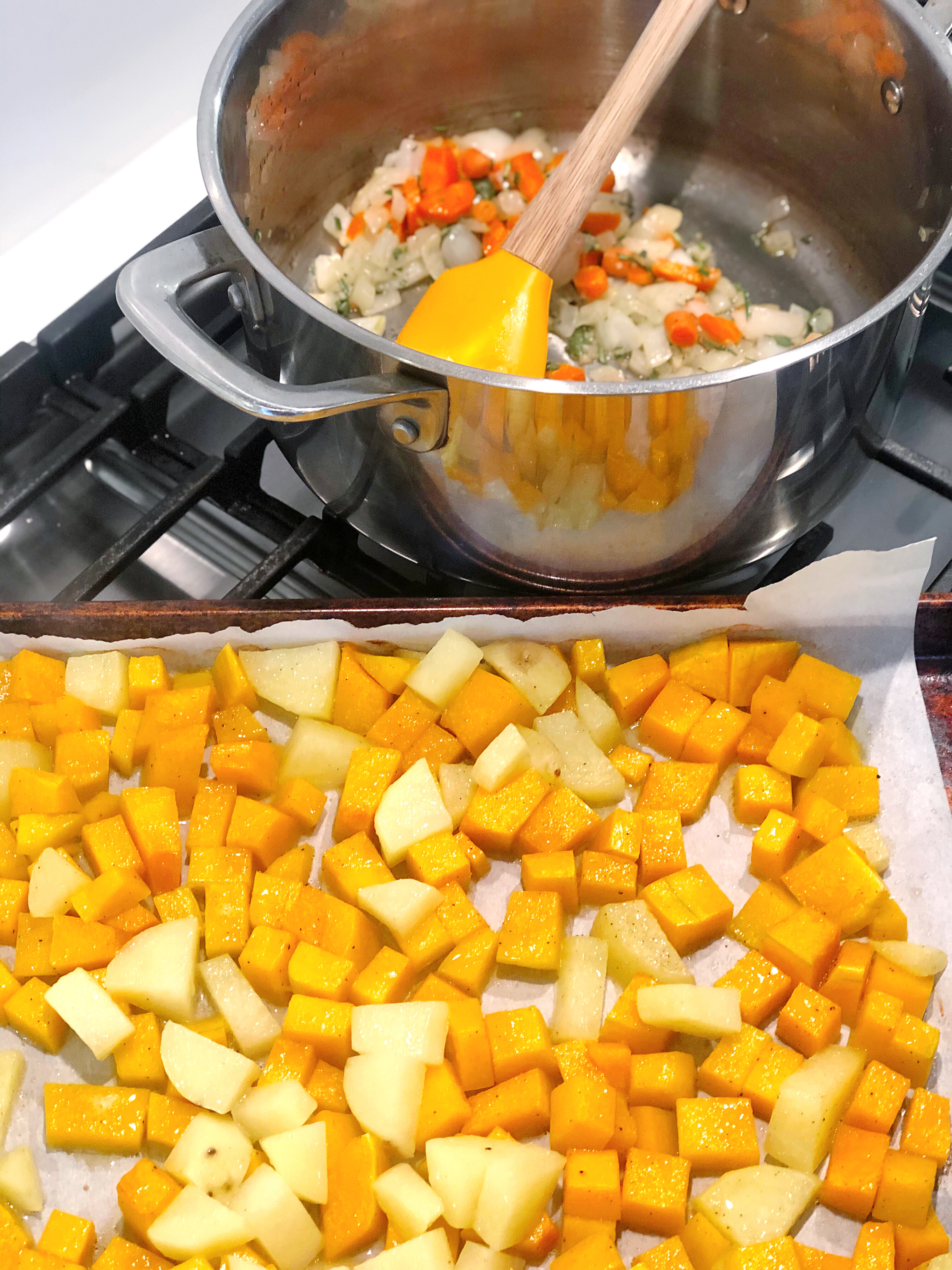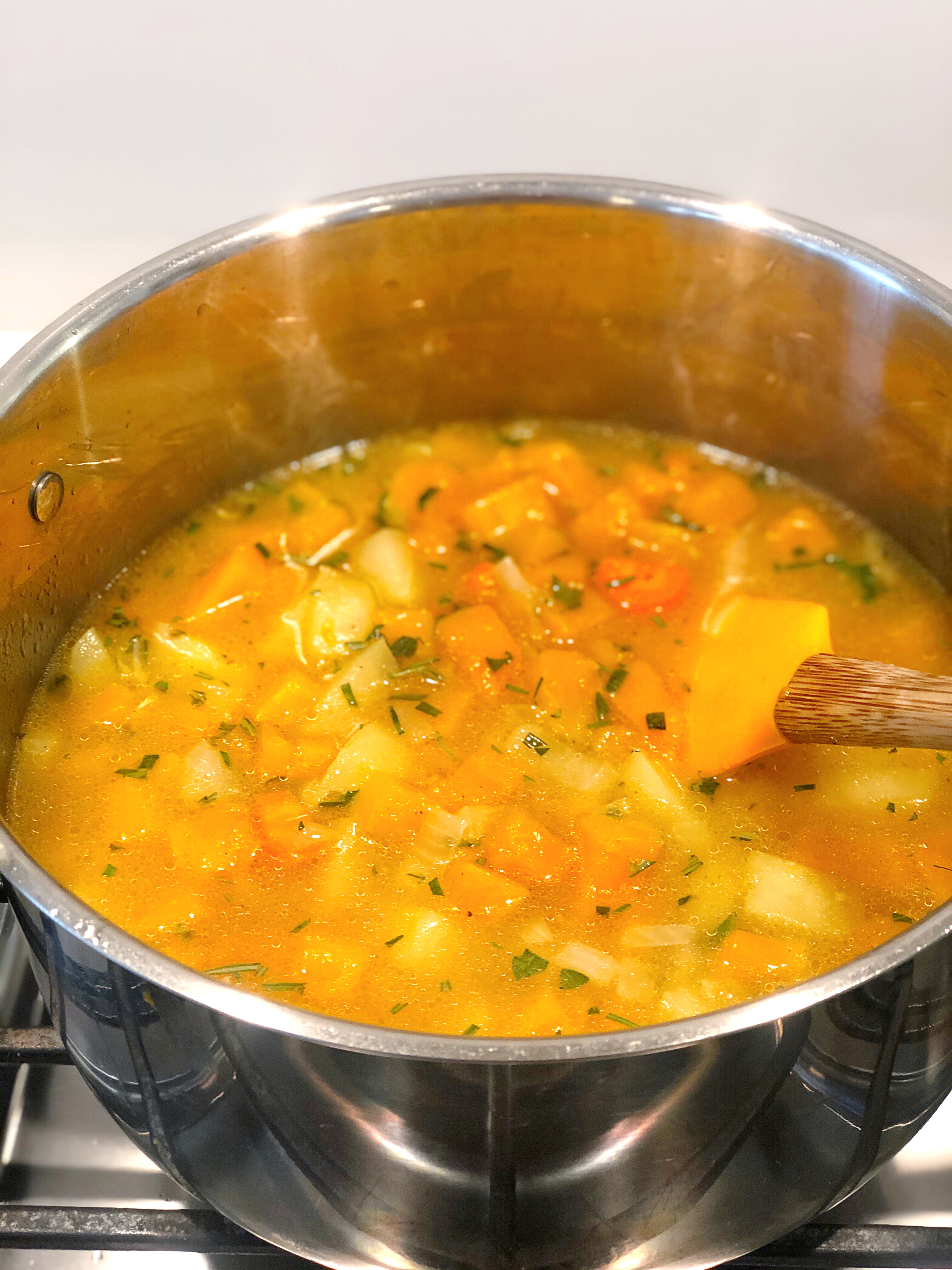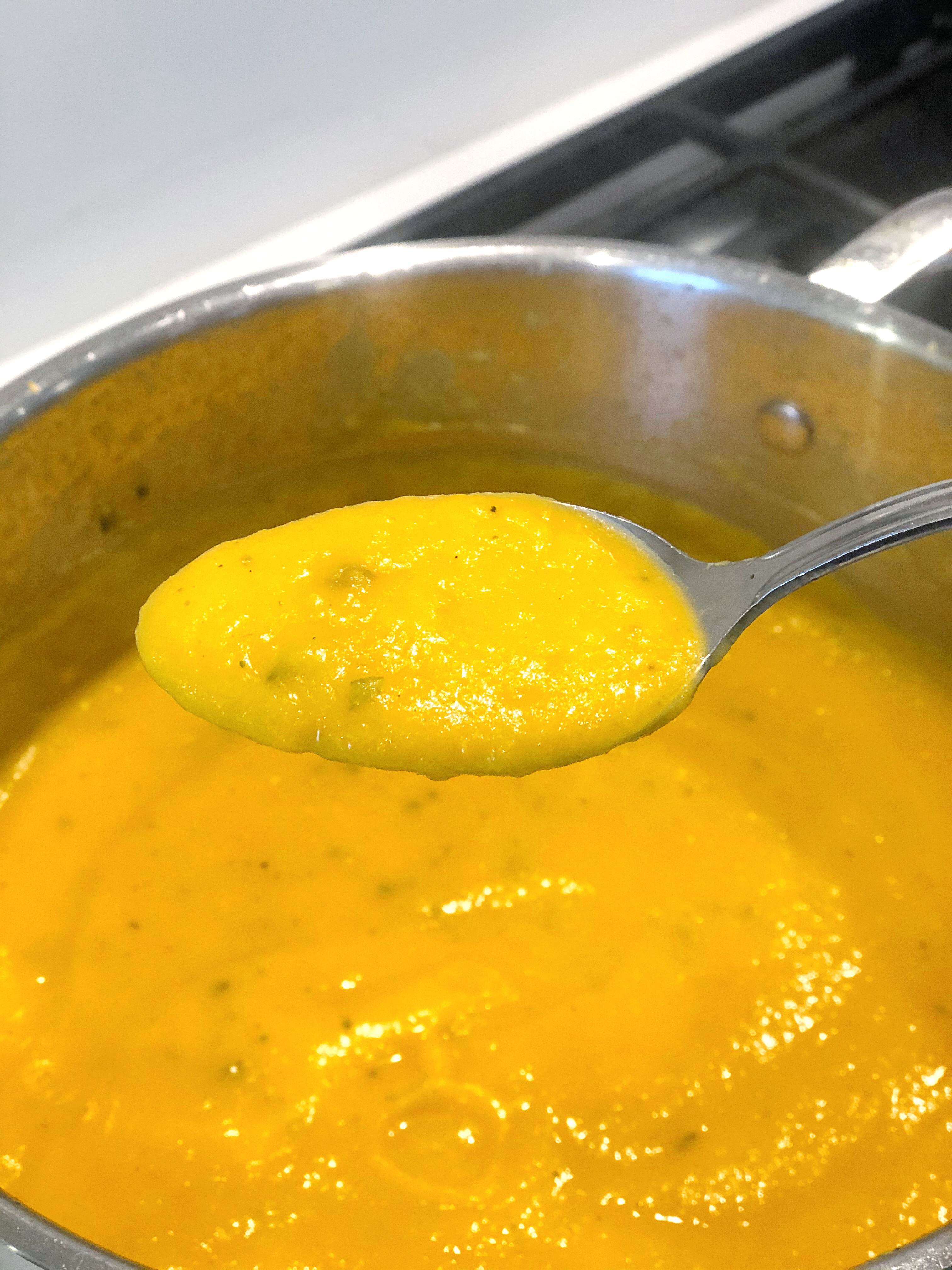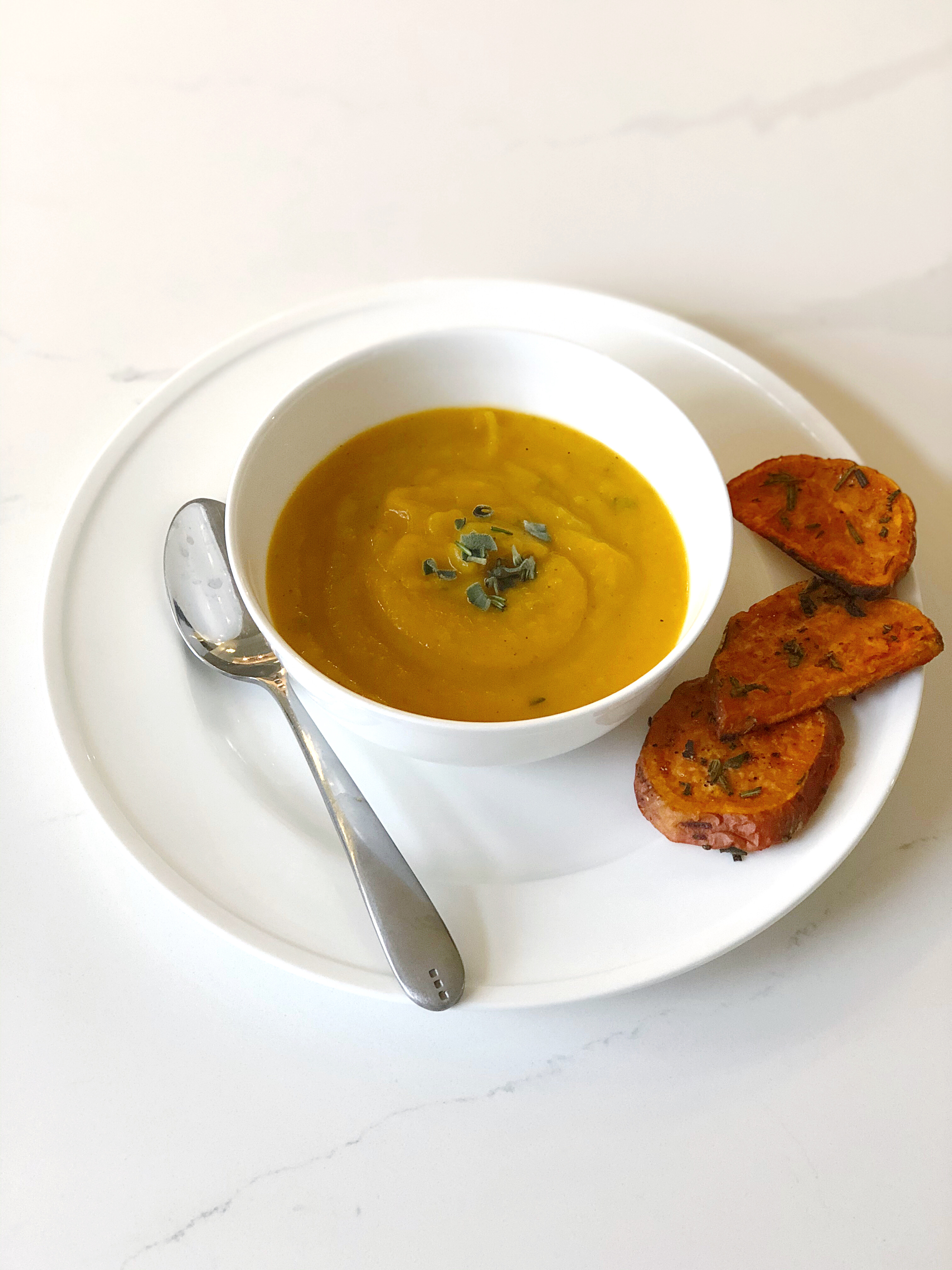 1 large butternut squash, peeled, seeds removed and cubed
2 potatoes, peeled and chopped
3 tbsp. extra-virgin olive oil
Kosher salt
Freshly ground black pepper
1 tbsp. butter
1 onion, chopped
1 large carrot, chopped
1 tbsp. fresh rosemary, plus more for garnish
1/2 tbsp fresh sage, plus more for garnish
4 cups low-sodium chicken broth
1. Preheat oven to 400ºF, place parchment paper on a large cookie sheet. In a large bowl, toss butternut squash and potatoes with olive oil and season with salt and pepper. Then layout the butternut squash and potatoes on the baking sheet and roast for 25 minutes, or until tender.
2. In a large pot over medium heat melt the butter and 1 tbsp of olive oil.  Add onion and carrots and sauté until softened, then add in the fresh rosemary and sage, and season generously season with salt and pepper.
3. In the large pot, add the roasted veggies and chicken broth. Bring to a simmer and cook for 10 minutes.
4. Next, either using a counter blender or immersion blender (which I personally find easier), blend the soup until creamy with no lumps. If you're using a counter blender you may need to blend the soup in batches.
Now pour into bowls and garnish with extra fresh herbs!
TIP |  Turn this hearty bowl into a vegetarian soup by substituting the Chicken broth with vegetable broth!