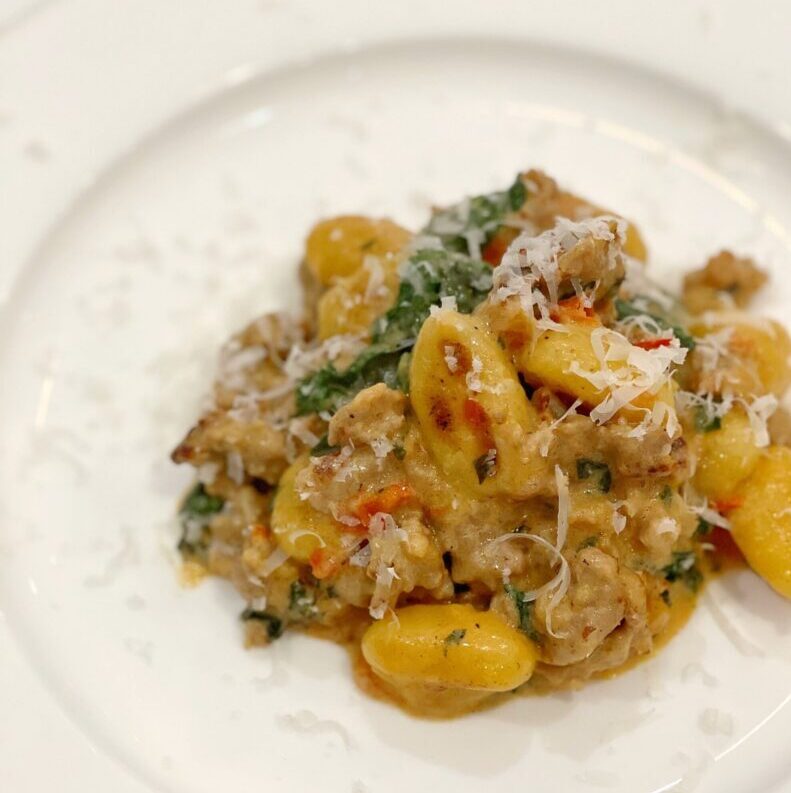 Sweet Sausage Basil Gnocchi with Kale + Tomatoes
Rich, creamy and perfectly sweet is what you can expect to enjoy, from this hearty 30-minute one pan gnocchi recipe, that is totally kid approved.
In the last year I have completely fallen in love with Gnocchi as an alternative to pasta, rice or a grain. It offers so much flexibility when cooking because you can bake it, fry it, and boil it to suit whatever dish you are cooking up, and my kids love it; WIN! I personally prefer it on the crispy side, so I tend to either bake it at a high temperature, or pan fry it for a quick crisp result.
The gnocchi in this recipe is packaged (for convenience) and can be found in your grocery store in the pasta section, however using fresh gnocchi will yield the same result if not better!
PEFECT PAIRING|
This recipe is already loaded with healthy greens and tomatoes, so I like to serve it with cheesy garlic toast, which is perfect for dipping in the sauce!
Servings
4- 6
Time
10 Minutes to prep
30 Minutes to cook
Enjoy!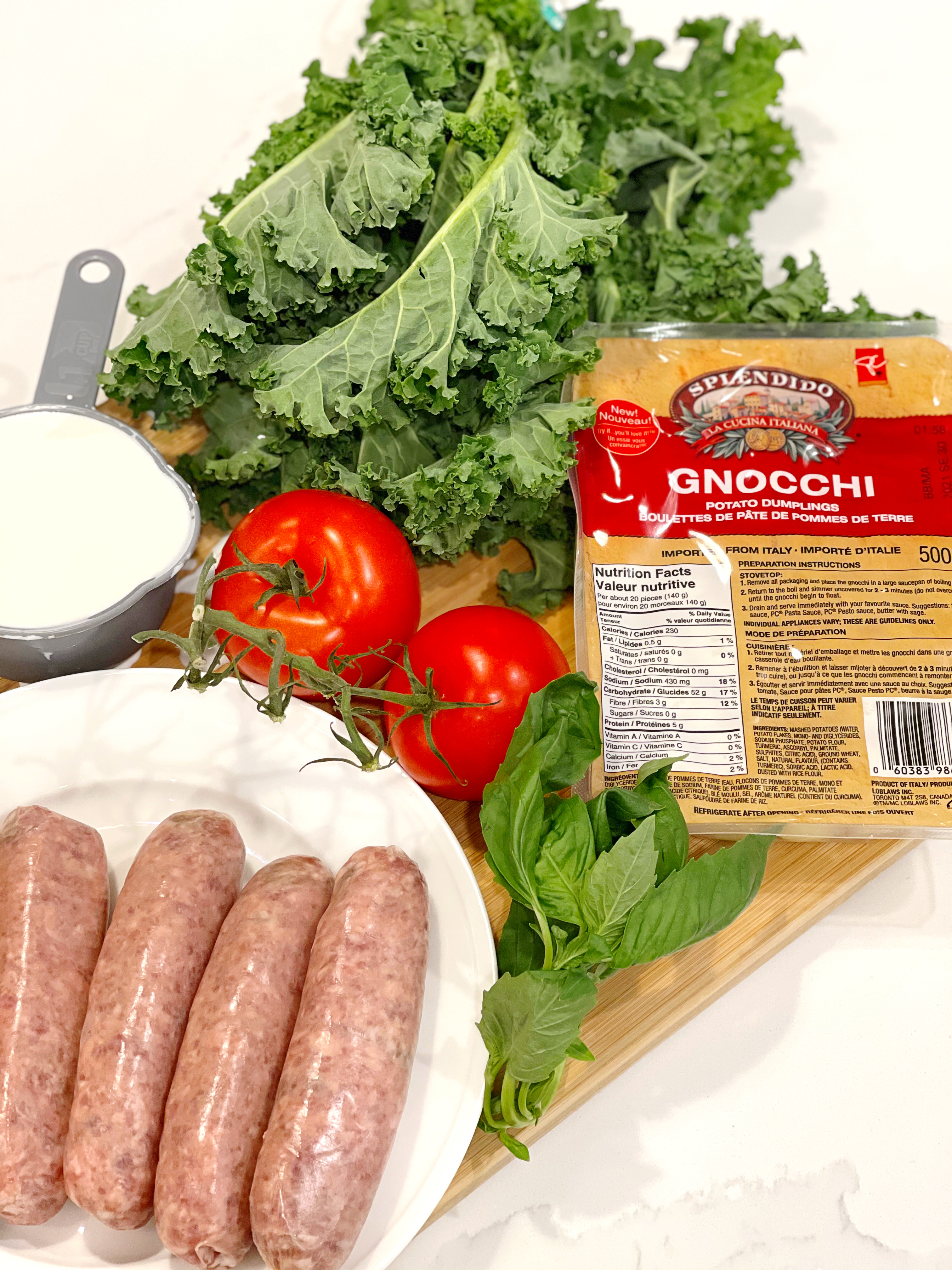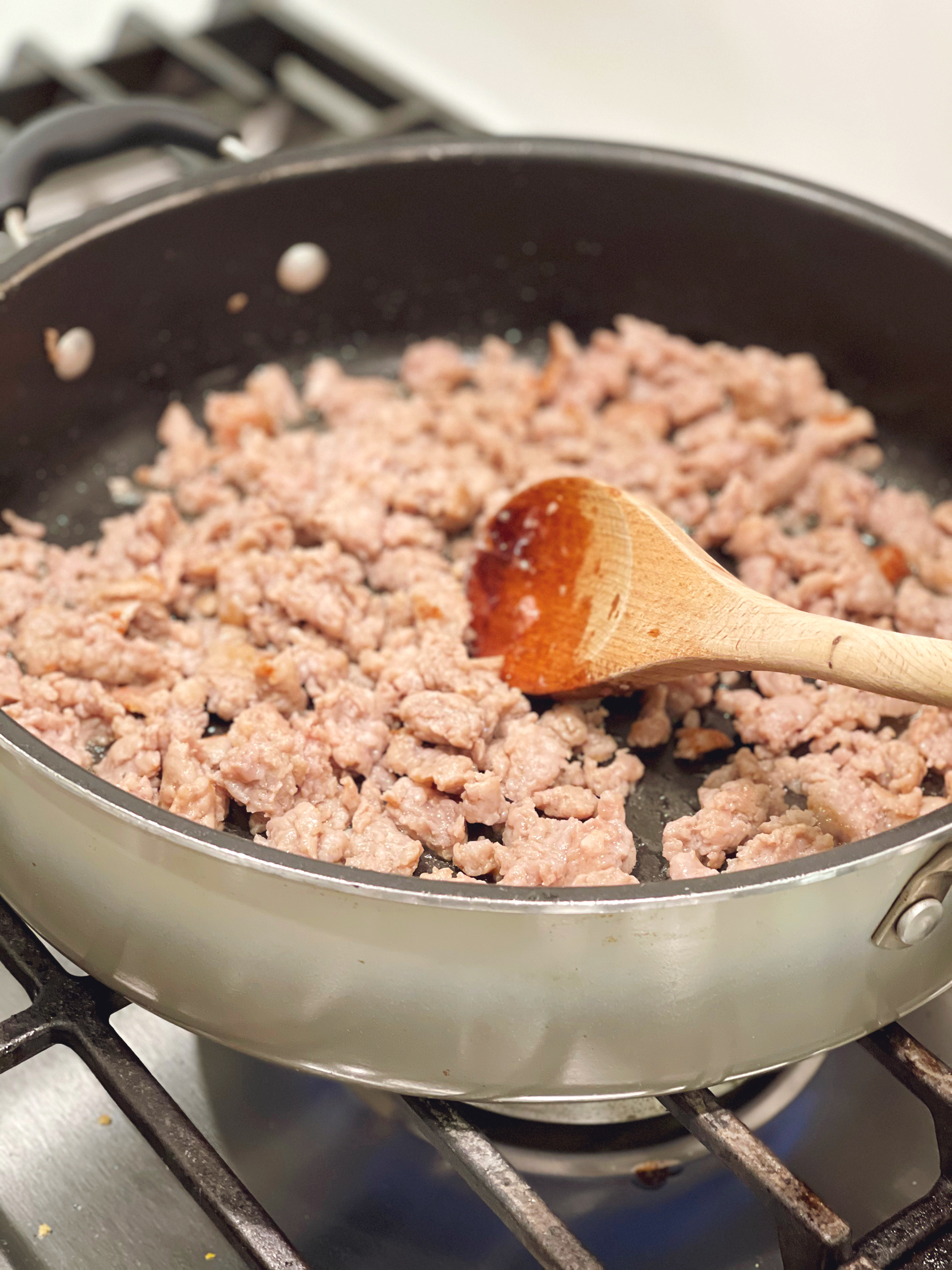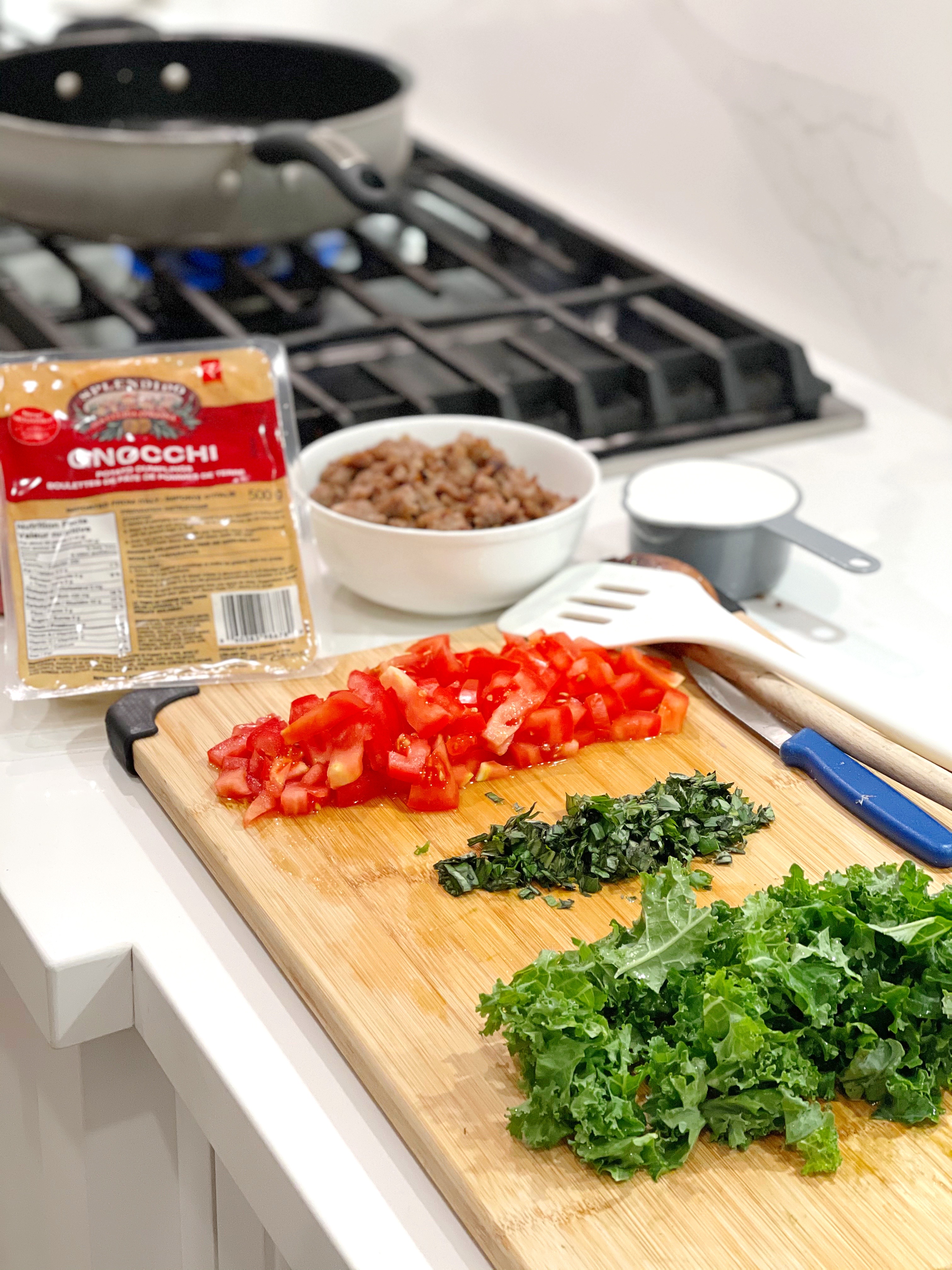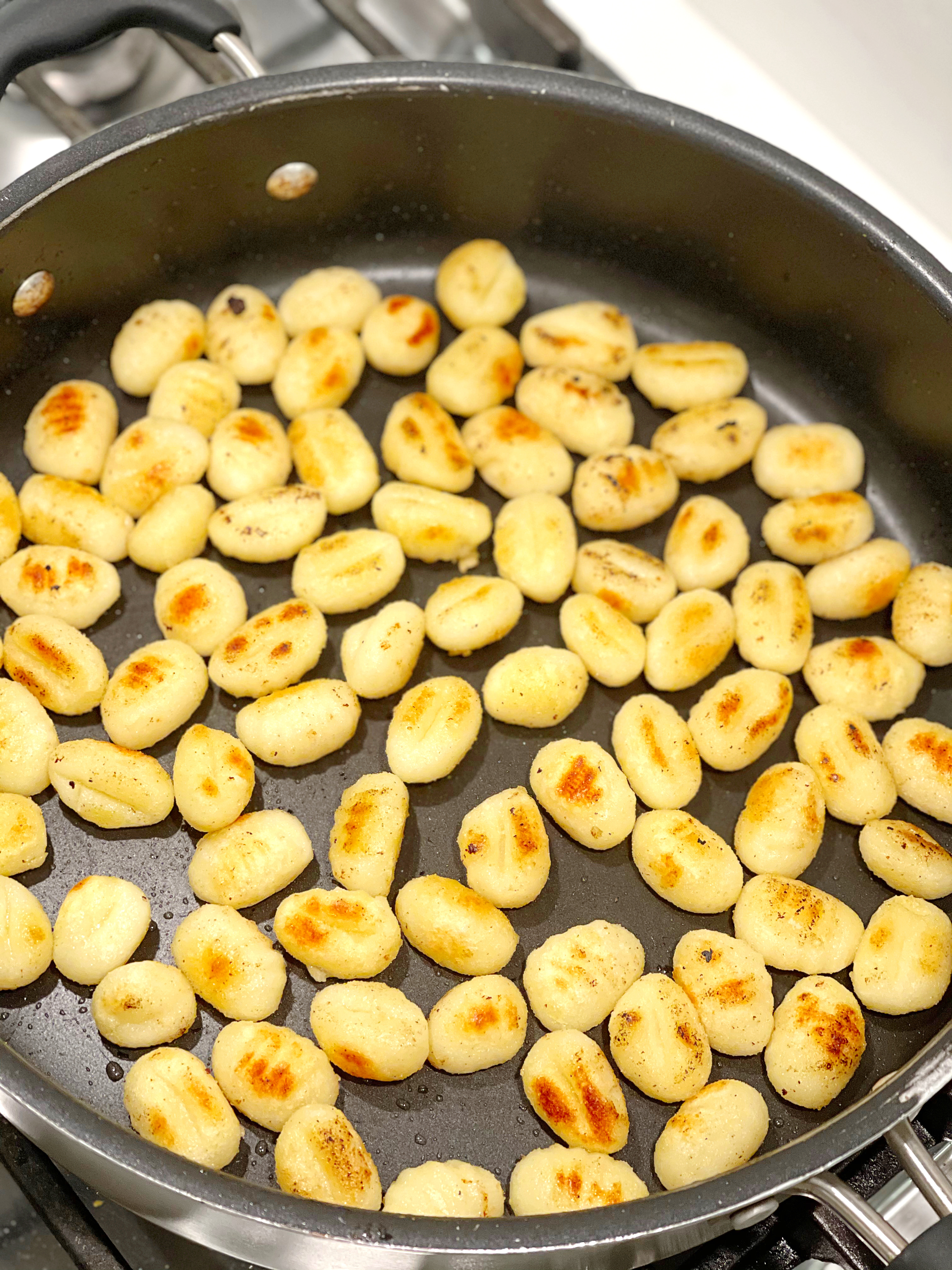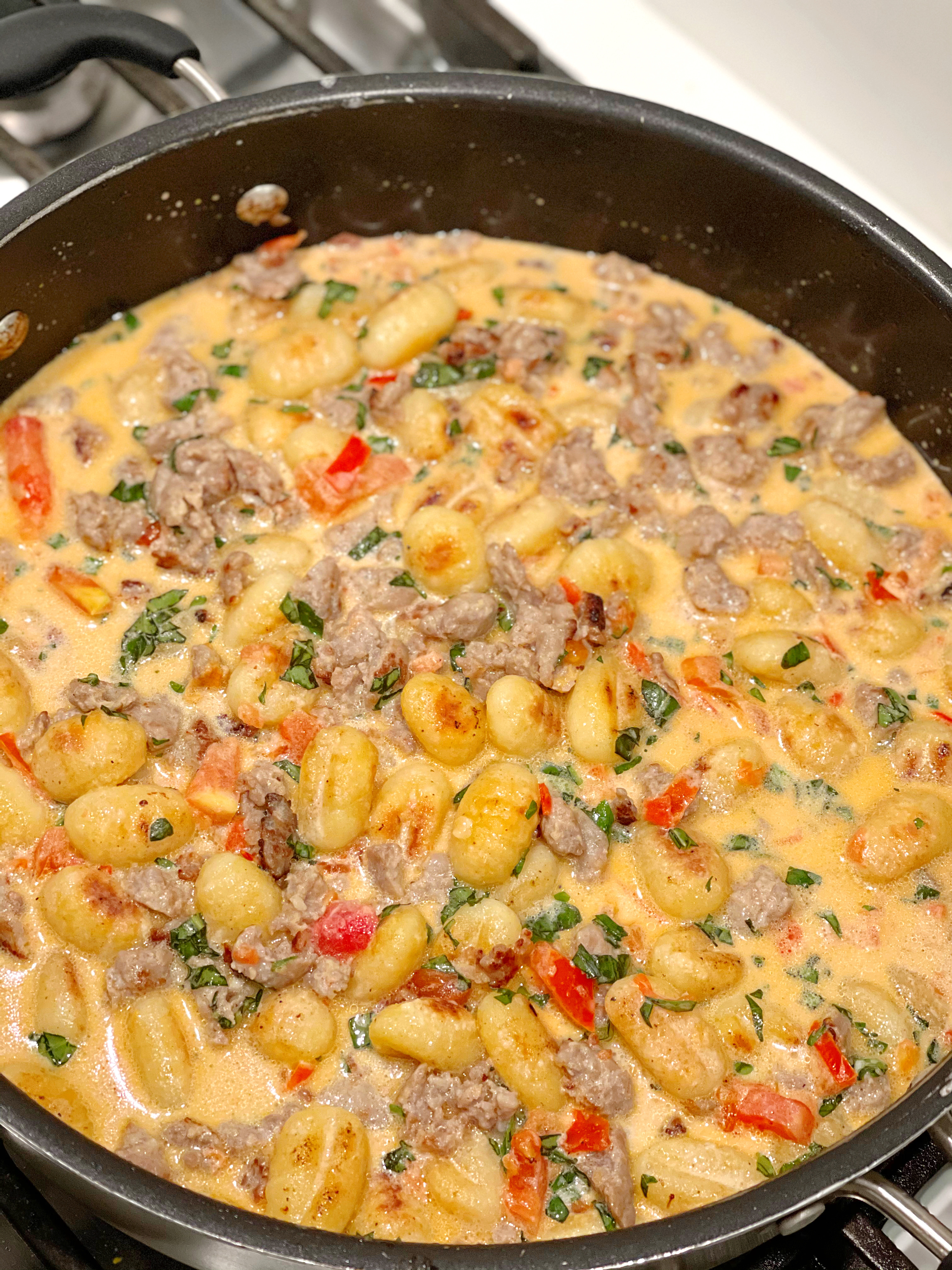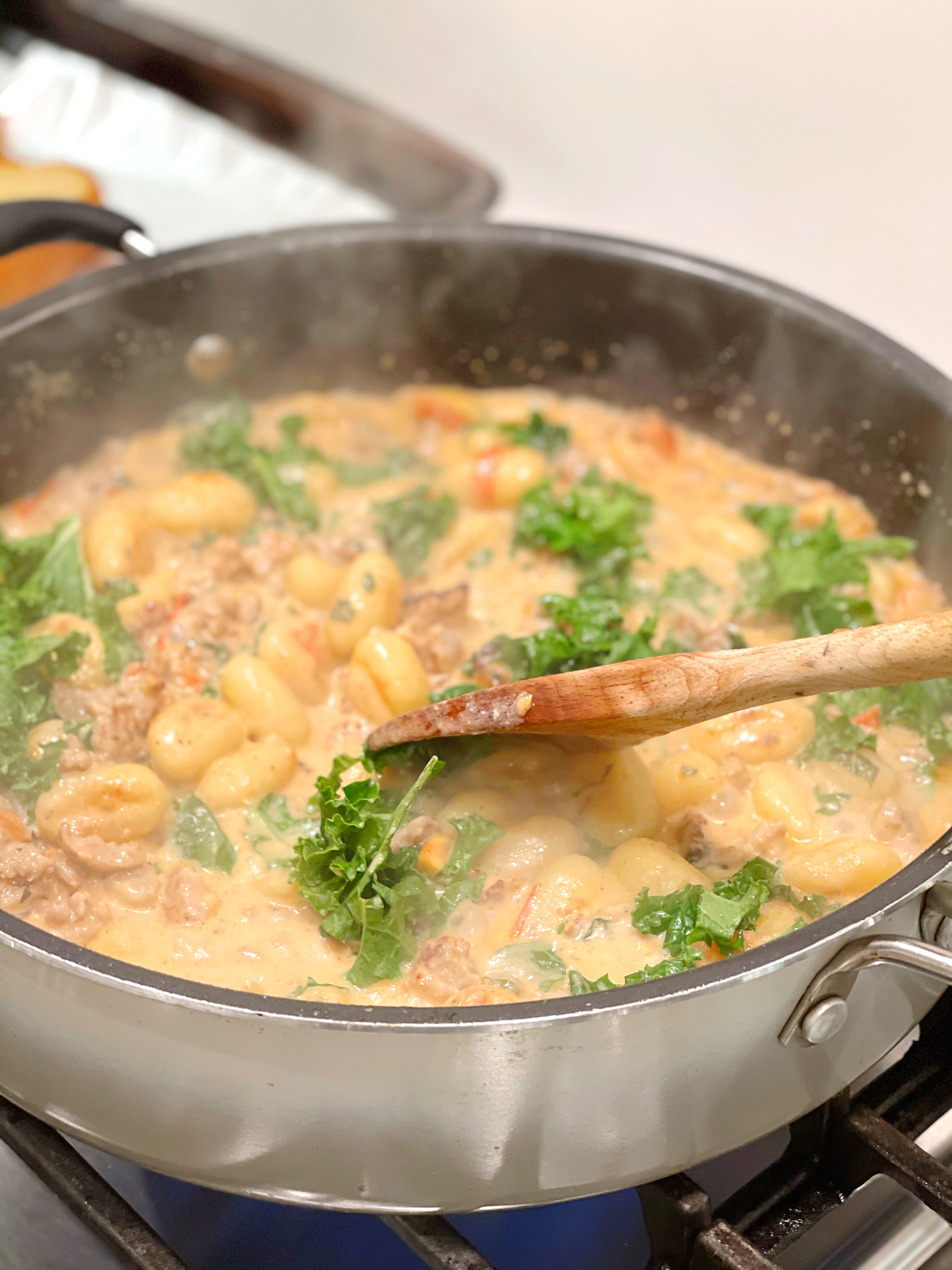 450g Honey Garlic or Sweet Italian Sausage, casings removed
500g Gnocchi (packaged)
2 vine or roma tomatoes, diced
2 cups cleaned chopped kale, spine removed
1 1/2 cups of beef or chicken broth (might not need it all!)
1 cup of 10% cream
3 tbsp of fresh basil finely chopped
2 tbsp of olive oil
Freshly ground pepper
Parmesan cheese
Wash, dry and dice the tomatoes, kale and basil, so it is ready to be added when needed.
Remove the casings from the sausage by making a slit from top to bottom of the sausage, and peeling it off the sausage.
Heat a large pan or pot over medium heat, and add to the sausage. Using a fork break up the sausage into smaller pieces as it cooks, until it is more of a crumble. Cook for approximately 8-10, minutes, continuing to break up the sausage, until fully browned. Using a slotted spoon, remove the sausage from the pan and set aside, leaving the sausage oil in the pan. (TIP: This oil adds extra flavour!)
In the same pan, over medium to high heat, add the olive oil. Once the olive oil is hot, and the gnocchi and fry for 5 minutes or until golden, then flip them over to brown the other side. Cook until desired crispiness.
Now add in the diced tomatoes, and fry for 2 minutes until softened.
Next add in the sausage, basil, cream, broth, and freshly ground pepper to your liking. Mix, turn up the heat to a boil, and cook for approximately 5-7 minutes until the sauce is reduces. Next add in the kale and mix well, cook on high for another 5 minutes until the sauce reduces further to your desired thickness. If the sauce is too thick, add a bit more broth.
Remove from heat, sprinkle with fresh Parmesan and serve!
TIP |  Use fresh herbs for the most fragrant impact!